Patricia Tatem
changed her diet to get rid of
"Restless Leg Syndrome"
For more than a year, I had legs that ached at night that never hurt during the day. Some people refer to this as "Restless Leg Syndrome". Most nights, I was awakened by the severe pain in my legs. I could go to sleep, but not for very long.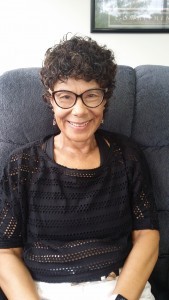 This went on for more than a year. I would get up in the middle of the night, walk around to hopefully make the pain stop and often, I could not go back to sleep. I could hardly wait until morning so the discomfort would stop and I could feel some relief.
One day, I was talking with Leslie and sharing the story of my achy, restless legs. She told me I might want to try her program for rapid drug detoxification. By this time, I was willing to try anything to get rid of the discomfort with hopes of getting back to a comfortable and healing sleep. I was also worried that drastically changing my diet might throw me into a panic or even DTs.
I made the changes she suggested, I had the detox treatment and to my pleasant surprise, the aches and Restless Leg Syndrome had almost completely subsided in less than 2 weeks! I made the changes easily with no discomfort which I am happy to report! I continued the detox program for 5 weeks and continued to make the dietary changes that Leslie suggested.
My quality of sleep changed dramatically. Now, I can sleep deeply through the night and awaken refreshed in the morning without feeling groggy! After being sleep deprived for so long, my moods had become "testy". I was often irritable with a short fuse. Being sleep deprived made me feel "bothered" by people … a feeling of being interrupted from things I was doing. You could tell the difference in the tone of my voice. My ability to handle problems was being affected … my tolerance was low. Now, I smile more and engage in conversation with people without feeling agitated. I feel like my former self again before my leg problems started.
The new energy from my new diet combined with such a good, deep and peaceful night's sleep allows me to resume some physical activities I had stopped. I can work more hours in the day than I could while sleep deprived. Now, I don't know when to stop and tend to do more than I should. I have to work on that!
Thank you for helping me feel better, Leslie, and thank you for making it seem so easy to gain this new control.
Pat Tatem, Ph.D.
Garner, NC
Kaye Duncan of Roxboro, North Carolina was a former smoker who suffered with pain from chemo-induced peripheral neuropathy.

April 9, 2012, I came to see Leslie Lyon at The STOP Clinic to stop smoking and never picked up another cigarette, after my 40 year habit !
April 5, 2013, I was diagnosed with Breast Cancer.
May 7, 2013, I had lymph node surgery.
May 7, 2013, MD prescribed a Chemo Therapy medication, required for the next 5 years, as a follow-up treatment !

June 17, 2013, constant pain (of level 9) in my hands and feet.
June 17, 2013, pain in my sides that woke me up at night, when I turned over.

October 5, 2015, started weight-loss detox program at The STOP Clinic .
October 12, 2015, pain free.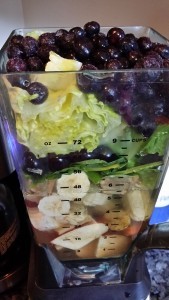 According to my medical doctor, "One of the side affects of the chemo therapy drugs is a condition called "chemo-induced peripheral neuropathy". This pain will last as long as you are on the drug and there is nothing to prevent it. You can take Lyrica or Gabapentin to help with the pain."

November 7, 2015, after 2 years of being on the pain medications, I decided I might feel better if I lost some weight. The STOP Clinic's smoking cessation program worked so well, I decided to go there for help with weight-loss. When I called Leslie for an appointment and told her about my chronic pain, she informed me, "Many people come to our program to get help with pain. Our detoxification treatment tries to bring the body back to a position of homeostasis … a place where the body was before pain. I cannot promise you that the pain will go away … but we can certainly try."

By the time I reached out to Leslie for help, not only was I in pain, but my energy was very low from sleepless nights. I knew if I could work on my health, lose some weight and begin sleeping at night, I would have more energy. I signed up for their weight-loss program.

On my second visit with Leslie, I told her, "I don't know what you did with your treatment the last time I was here, but whatever you did, please do it again !"

Prior to my first treatment, my hands would throb, making it difficult for me to go to sleep. The pressure points on my body hurt so badly, when I turned over, the pain would wake me up ! The night of my first treatment, I slept soundly through the night with no pain. When I woke up the next day, I could jump for JOY ! The pain had subsided greatly from the former level of 9.

I have been working with Leslie for 4 weeks now and am completely pain free ! She helped me by teaching me the foods that are healing and the foods that often cause inflammation in the body. She suggested a new schedule of eating and now, I not only am pain free, but I am losing weight, I have more energy and I am sleeping soundly ! My hot flashes have also disappeared.

I know several people who are in pain and are on total disability from the disorder "chemo-induced peripheral neuropathy"!

In 2013, I was told that the "chemo-induced peripheral neuropathy" would be with me for the next 5 years and I just needed to deal with the pain for this period. I had resigned myself to be in pain, take the pain medications and just grin and bare it. I came back to Leslie to lose weight and was so excited to learn that I could be pain free, too. When she first informed me that the pain might go away, I remember telling her, "That would be nice and we will see". I was not expecting to be pain free after a week … or truthfully, at all.

I am still "working her program" and am continuing to lose weight. Last week, Leslie suggested I become more aggressive with my detox and I lost 4 pounds ! I am now very excited.

Thank you for giving me my life back.

Kaye Duncan
Roxboro, North Carolina
Glen Gullie of Raleigh, North Carolina was a former smoker with multiple health problems for 45 years.

Although, Glen Gullie was a little overweight, that was not the worst of his problems. Like most other people who smoke, Glen (subconsciously) used daily stimulants (nicotine, caffeine, sweeteners, Excedrin) that suppressed his appetite. It was easy to go all day without eating.


Six days into stopping smoking and changing his eating habits, Glen dropped pounds and reversed many of his problems … especially, energy! Glen averaged dropping 2-3 pounds a week. His weight-loss really increased when his new "diet" gave him "sky rocketing" energy.

This is Glen's testimony:

Prior to meeting Leslie Lyon at The STOP Clinic, I was having a horrible problem with circulation and breathing. One of the first things she said to me was, "You have a little whistle when you exhale." [smiles] When I tried to walk a block, it would kill my legs. Now, I am walking 2 miles every day!

I hated water and I hated cigarettes even more. Two years ago, I had an Aorta Bypass and stopped smoking, but switched to cigars, instead. I hated the cigar habit, the smell and the way it made me feel.

Because of my cigar habit and my poor eating habits, I decided to sign up for The STOP Clinic's combination program to work on my nicotine addiction and learn ways to help my body heal … and boy, am I glad I did ! After the first treatment, I had not one craving. Yes, I thought about it, but the thought only lasted for about a minute. Leslie gave me tools to get past the thoughts and now 1.5 months later, I rarely think about the cigars and the diet I thought I enjoyed.

Prior to taking part in The STOP Clinic's program, I felt like a "cat with 9 lives". I survived 7 back operations, kidney cancer, bird fungus and an aortic aneurysm and bypass surgery … but I had no energy, whatsoever.

After committing to working with Leslie Lyon and her program, I now feel like a different person … and I started feeling this way about 6 days into the program! (With the rapid detox treatments, everything happens really fast!) Now, when I get up in the morning, I feel light on my feet, right away. I used to drag myself out of the bed and fill myself with Excedrin, nicotine and pots of coffee to get through the day.

After 7 back surgeries, my back ached all the time. For years, I was going to the chiropractor every Monday. Once I began The STOP Clinic's program, my back stopped hurting and I no longer have to the the 2-4 Excedrin tablets, daily. This is a huge accomplishment and I still can hardly believe my back no longer "catches" and hurts.

Before 15 days into my program, I began walking 2 miles every day and alternating water aerobics with upper body weight lifting to supplement the walking regime. Now, I feel like "I have a new lease on life". From my new "diet", I had to do something to burn off all this new energy!

Believe it or not, I even look forward to breakfast, which I used to dismiss because I had my cigars and pots of coffee. Now, I look forward to some delicious food at 7:00 and continue to join my male buddies for breakfast at 8:30 each morning at our local breakfast place.

Leslie taught me how to make better food choices that energize me and give me strength, as well. I feel a sense of ownership and pride at the foods I am preparing in the kitchen. Prior to my program, I never made anything to eat and never tasted spinach or pineapple! (I love some of Leslie's recipes!)

I don't know what Leslie "did to me" to change the way I look at life and food, but I am glad she did. Everyone compliments me now on my looks and skin color. My male friends are even making fun of me and calling me Glen Lelanne (referring to Jack Lelanne, the juicer man). I feel so much more alive, I enjoy their comments.

Now, I am looking forward to March 20, 2013 when I have my first physical since I have been on The STOP Clinic's Program. I can hardly wait to see the results of my blood test and the change in the numbers. With the way I feel, there has to be a drastic change with the test results from before. Stay tuned for later reports!

Thank you, Leslie. I am sharing these comments and feelings so other people can know that they can feel better, too.

Glen Gullie
Raleigh, North Carolina
Janet Bosselman chooses a "gradual weight-loss" strategy and drops 65 pounds!

As of today 11/11/07, I have lost 65 lbs. and am still in the process of losing more. I had lost 2 members of my family to cancer 2 years ago, and I guess food was my way of coping. I was obese, borderline for blood pressure medicine; sluggish with little energy; and more pain in my left knee where I had surgery some years ago. I also have a chronic back problem with 3 herniated disc's, that I got when I was in my late 30's. Today I am 60 years old.

Through a series of meetings with Leslie, treatments, educational films and counseling, I rapidly discovered that what I was eating was all wrong. I was never much of a cook, and I never read any labels. My eyes were opened wide by your help and guidance.

Through your help, and my will power, I was able to lose weight, and am still doing so. My blood pressure has dropped into the 120's over the mid to high 60's – not requiring any medication. I have much more energy. While my knee, and back still give me problems, they are lessened in severity.

I don't know in the end how much weight I will lose, but I certainly am more informed today than I ever was. Although, I did not choose your "aggressive weight-loss" track, I am happy with my gradual weight-loss and my ability to choose the right kinds of food. Again, thank you for your guidance, education and treatments.

Janet Bosselman
Cary, North Carolina
Diane Barry suffered from Hypoglycemia, was diagnosed as a pre-diabetic and was often bed ridden.

"Six months ago, I was pre-diabetic.

For the past 30 years, I felt I was slowly "decaying" … and seeking help from doctors to figure out what was wrong with me. Ten years ago, I found an MD who diagnosed my problem and prescribed the right medications which allowed me to function and live a relatively "normal life" … yet I still felt tired all the time and my energy would leave! Sometimes I would feel weak, light headed, nauseous, anxious, sweat and have to sit or lie down.

After working with Leslie, my energy improved in 2-3 days. Each week, I was stronger and could sustain my energy for longer periods of time. My hypoglycemia totally stabilized. After 5 weeks, I was playing golf and tennis again and doing water aerobics!

Last week (less than 2 months into my new eating style), I was curious and decided to have blood work done. Today, I was shocked to discover that my cholesterol has already dropped from 201 to 146. My fasting blood sugar was 101 (prior to my work at The STOP Clinic) and now my fasting blood sugar level is 86. I have already lost 20 pounds and am continuing to lose and feel wonderful about my life. I feel I have a "new lease on life" and it is good to have my life back again. This new way of eating is a way for me to maintain my health and sustain my quality of life."

Amazing results in less than 2 months.
Cholesterol 201 to 146
Fasting Blood sugar 101 to 86
Weight Decrease 20+ pounds

Diane Barry
Raleigh, NC
Nancy Avrett improved her diabetic condition with amazing results by changing her foods.

"In 1994, I was diagnosed with diabetes and have been on the insulin pump since 2008.

My energy was low, I was often irritable and sometimes clammy and shaky. I used to give myself extra insulin before meals to prevent my blood sugar from "spiking".

At The STOP Clinic, Leslie taught me how to regulate my diet, foods to eat and foods to avoid. The treatments helped prevent cravings for foods that are harmful to me.

Within less than 3 months of changing my way of eating, I saw amazing results:
Triglycerides 437 to 188
Cholesterol 229 to 208
Blood sugar 10.4 to 6.5
Blood pressure 150/80 to 130/70

My numbers are continuing to improve and my goal is to be completely free from insulin injections and other medications in my future.

Nancy Avrette
Fayetteville, NC
Bruce Grant of Kernersville, NC changed his diet, stopped smoking and caused his condition of Polycythemia, to go into "remission" within 10 days.

Seven years ago, I was diagnosed with Polycythemia vera, a rare blood disease and disorder of the bone marrow that causes your body to over produce red and white blood cells and platelets.

Polycythemia greatly increases your chances of heart attack, stroke and heart failure, due to the strain on the heart caused from the increased thickening of your blood.

There is no Polycythemia cure. The most common treatment is Therapeutic Phlebotomy (once known as "blood-letting"), for the purpose of reducing the blood's thickness and blood cell count to prevent excessive thickness and clotting of the blood.

One unit of blood (about 1 pint) is removed weekly until the hematocrit level is less than 50. Therapy is continued as needed. Occasionally, chemotherapy may be given to reduce the number of red blood cells made by the bone marrow.

Personally, I needed and received this treatment from 2 weeks to 2 month intervals, depending on the severity of my blood count.

I am a 44 year old male and had smoked a pack of cigarettes a day since I was 19 years old. Like most people, I took my health for granted.

In 2005, my medical doctor sent me to an oncologist for treatment of the Polycythemia. For 7 years, they both warned me and insisted that I stop smoking. "You are playing with fire!"

I tried every method to stop smoking, failing miserably, only to pick the cigarettes right back up. I knew I had to do something.

My wife, Debi, signed us up for the program at The STOP Clinic and I was very skeptical. I do not exaggerate when I say the program was instant success for us. I can confidently say, "Now I am a non-smoker and have been since the day of my first appointment !"

Our smoking cessation is NOT the most remarkable and shocking "adventure" of the program. After 7 days of beginning their detoxification program, my numbers came back into normal, healthy range!

My medical doctor and my oncologist were in shock and wanted more information on The STOP Clinic's program and procedures.

Best of all, my oncologist informed me that I didn't need to come back for 6 months. I had never gone this long without a blood test in 7 years ! Now … I was in shock and happy at the same time.

My numbers came into normal range and are still improving:
Tests
Prior Visit
After 10 Days
Normal Range
White Blood Count
Red Blood Count
Hemoglobin
Hematocrit
Oxygen Levels
Weight Loss
17.9
12.0
17.9
51.7
95%
9.6
5.14
15.7
46.4
99%
9.6lbs
4.0-10.5
4.10-5.60
12.5-17.0
36.0-50.0
–
–
I am curious to test my cholesterol numbers. I already feel they have improved.

According to medical research, there is no cure for Polycythemia.

My numbers have changed, I know I am healing and I already feel like a different person. I feel calm, relaxed and now hardly anything bothers me. I was even surprised that I hold no emotional attachment to the cigarettes that I consumed for 25 years

The combination of the smoking cessation program and the detox program has produced the results I was unable to achieve by other means.

With the changes in my life and the successes I have achieved, I highly recommend this program to others.

Bruce Grant
Kernersville, North Carolina
Lynn H. is happy in Raleigh, with her new numbers after going through our weight loss program.

Leslie,

I just got my blood work results back!

I am surprised how quickly my numbers changed !

Amazing results in less than 2 months.

Cholesterol, 209 to 160;
HDL, 50 to 48;
LDL, 126 to 97;
Triglycerides, 128 to 76;
Blood sugar, 101 to 88.

Thanks for everything! We are also enjoying your Superfood Powder …


L.H.
Happy in Raleigh
Deanna of Fayetteville, North Carolina feared for her daughter's life due to an addiction to OxyContin and other pain medications.

My daughter went from being a successful college student, active in church choir and in her community, who was completely drug and alcohol free to being addicted to Oxycontin due to a car accident and an ER doctor's first prescription, which led her down a path which can only be described as a living nightmare for all of us.

My child looked like the walking dead and each prayer was that she would live another day. The drugs took her appetite causing her to be so tiny she had to wear clothes made for children. At her worst, she reached a $300 a day habit she supported in ways I cannot share.

She tried many times to quit, several different treatments for 3 years, only for the horrors of excruciating withdrawal pains and shame to send her back into the downward spiral. Leslie treated her body and soul.

Leslie treated my daughter with the respect and dignity she needed and deserved. With weekly treatments, her withdrawal discomfort was minimal and tolerable compared to what she had suffered before, leaving her better capable to deal with the emotional pain.

The withdrawal lasted a short period of time and there were shocking improvements everyday and miraculous improvement with every treatment. Leslie was spot on with every step she would deal with. After the first treatment I saw life in my daughter again. By the (5th) final treatment she was looking healthy, needing new clothes and enjoying life again!

Within 8 weeks she was looking for a job. I am proud to say my daughter has been clean for over a year now and is healthy and back on the road to success! I truly believe from the bottom of my heart, as does my daughter, Leslie very literally saved her life.

Deana
Fayetteville, North Carolina