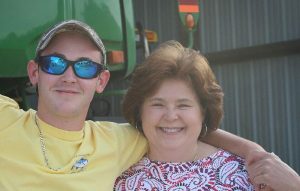 In 2005, my 8 year old son came to me sobbing "Mama, please stop smoking.  Don't you want to be here to see your grandchildren?"  He had never said anything to me about smoking until this moment but his dad had died suddenly the previous year from a heart attack at the age of 38.  Although, I did not want to quit, I knew I had to.  I was a 30 year smoker, smoking almost 2 packs a day.
Previously, I worked with 4 nurses that had all "somehow" successfully quit, so I called to see how they did it. They had all been to The STOP Clinic in Cary.  I called, made an appointment and Leslie gave me the preparation exercises to start her program.
I smoked my last cigarette the night before I went for my first treatment.  My first session was on a Wednesday afternoon.  On Saturday, I realized that I had not even thought about a cigarette.  Sunday, I started getting a little anxious but went for the second session on Monday.  After that, I would think about a cigarette about once every week or two.  The thought would last just a few fleeting seconds.  Within a couple of months,  I hardly thought of a cigarette and I knew that smoking was a thing of the past for me.
It has now been over 10 years and I can truly say, it was almost easy to quit smoking, especially, compared to the previous methods I had tried several times before.  I contribute my success to The STOP Clinic.  Thank you, Leslie.  Quitting smoking has added tremendously to my quality of life.
Melinda Brisson
Dublin, North Carolina