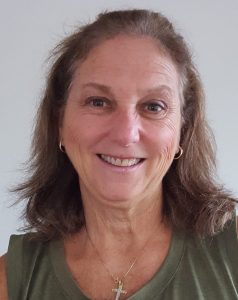 In 2019, before the Corona Virus hit, my A1C was 6.0.  I had lost weight the previous year and I was pleased with my accomplishments.  Four weeks into the Corona pandemic, my sugar addiction went out of control.  I was consuming a lot more sugar, carbs and dairy food that are harmful for a prediabetic.
After my yearly physical in May, 2020, I received a call from my doctors office with my blood work results.  To my surprise, my A1C had climbed to 6.4 !
In 1999, my husband went to The STOP Clinic to stop smoking.  He successfully stopped smoking after completing Leslie's program.  As soon as I received the surprising results of my bloodwork in May, 2020, Leslie was the first person I thought of who could help me fight my food addiction.
I called her while I was on vacation and scheduled an appointment for July 13th.  Leslie suggested foods to delete and foods to add to my diet to help me detox and overcome the cravings for sugar and the other harmful foods.  Because we had a definite goal to reach, she asked me to work aggressively on the program.   She gave me the treatment to block the cravings from the "junk" in my diet.  Leslie helped me get the control back that I needed.
I followed her instructions.  Based on others that she helped, she promised my numbers would be better within 10 days if I strictly followed the eating plan she suggested.
My follow-up (from May, 2020)  Medical appointment was already scheduled for July 17, 2020.  Leslie and I  wanted to wait 10 days before the next A1C test, but this Medical appointment was already scheduled. So 4 days after working the program, on July 17th my A1C had already dropped to 5.9.  That is a 0.5 drop in just 4 days.  I am really looking forward to my next blood work in 3 months.
I got my control back along with energy and a sense of pride.   My hot flashes subsided.  The reflux left.  My thyroid is shrinking.  And although I was not overweight when I started the program 5 weeks ago, I have already lost 6.5 pounds!  After 5 weeks, my doctor reduced my Metformin from 4000 units to 2000 per day.
My plan is to continue monthly for maintenance until I am confident that I can continue on my own.
Thank you Leslie for doing your part and encouraging me to do my part.  Thank you for helping me get back on track.
Diane Boyd
Garner, NC
July 2020