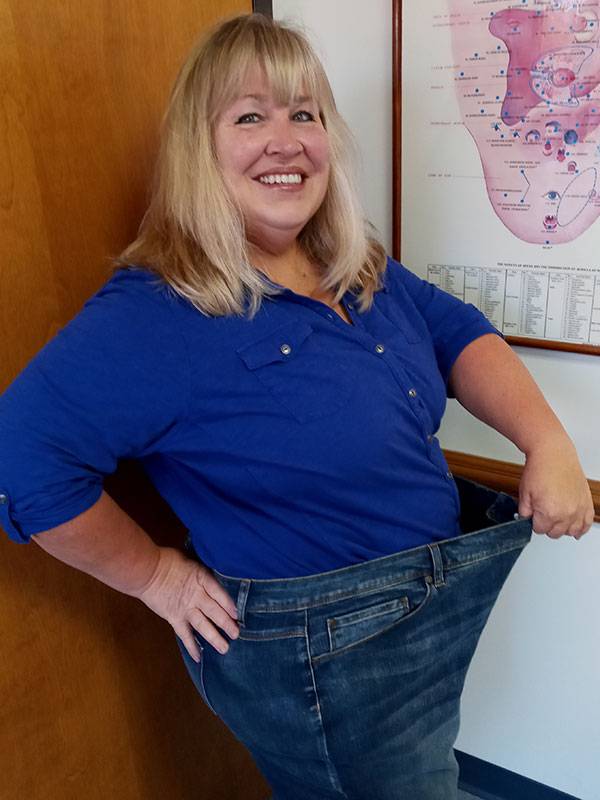 Kitty Lost 17 pounds in 3 weeks!  She lost 51 pounds in 15 weeks!
In July, 2021, Kitty's husband came to our clinic to stop smoking.  He asked, "Can you help my wife lose weight?  She feels bad and needs to lose about 50 pounds."  Two weeks later, Kitty came in to join our weight loss program.  Their story is a story of love for each other.
Each week when Kitty came in with her diary, she was so excited to feel the weight drop off and the new energy that she experienced.  Her excitement affected me and I asked her after 8 weeks if she would like to share her weight loss journey with others.  She excitedly agreed and said, "Yes!"  Please celebrate with us Kitty's weight loss journey and pictures of her transformation.
Leslie Lyon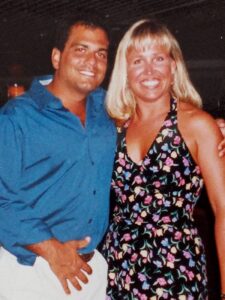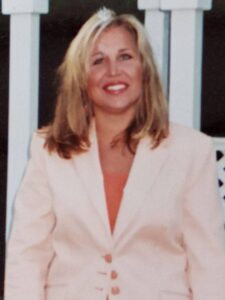 KITTY'S STORY
In 2018 I spent the last 4 months of my mother's life in the hospital with her and hospice.  This is when the weight gain began. I think I was always an emotional eater but I never let it take control of me.  The nursing staff was so kind to us and sent a tray of cookies with breakfast daily.  My mother was barely eating so I indulged on the cookie tray in addition to the other treats and meals the nurses sent to the room.  I rarely left my mother's bedside other than to shower.  She mostly slept and I mostly ate.  She feared to die alone and I promised to be with her.
Losing my mother was very difficult for me.  After she passed it was another emotional struggle to clean out and fix up her home of 44 years (my childhood home).  I stayed at her home because I lived 600 miles away.  This is when I made more bad eating choices like fast food for daily meals.  Phase 1 of my weight gain journey began in 2018.  Phase 2 of my weight gain journey happened during the Covid-19 Pandemic lockdowns.
I know that many folks battled with depression, anxiety, and weight gain during the pandemic lockdowns.   I think I took it to another level by gaining 50 pounds in 1 year (from 2020 to 2021).  This weight gain was on top of the 2018 gain during my mother's hospitalization, that I never lost.
To stay busy during the pandemic, I was cooking and baking like crazy.  Sadly, my everyday focus was on food.  Food noise filled my head and I couldn't stop eating and thinking about food.  I ate when I wasn't even hungry, for example, waking up in the middle of the night to use the bathroom and then going to the kitchen to grab a brownie.
I looked in the mirror and did not even recognize myself any longer.  Then the reality of my weight gain was another stress and thinking of the battle to lose it overwhelmed me.  I tried for 3 months to lose weight and only lost 3 pounds and was so discouraged I gave up for a few more months until reality smacked me in the face again.
I knew I had to make a drastic change to lose the weight as I was tired of:  being exhausted, depressed, physically deteriorated, lacking in mobility, clothes not fitting, avoiding social activities, sweating,  feeling bloated and inflamed, ashamed and disgusted with myself.  I also had concerns of being a candidate for a heart attack or diabetes.
Now I faced the battle to lose the weight.  How was I going to accomplish this monumental task. I knew it would be hard work: exercise, eating healthy, focus and determination.
My husband came across The Stop Clinic as he looked for help to stop smoking.  He shared that this clinic also can assist with weight loss.  I shrugged my shoulders and said "maybe."  I thought about it and then said "if The Stop Clinic can get you to quit smoking, I will sign up for the weight loss."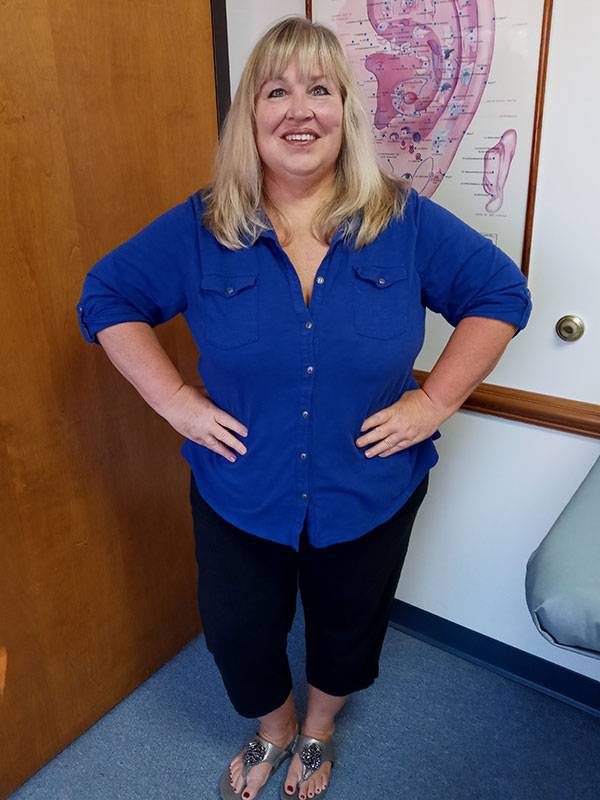 Two weeks after he was successfully smoke free, I signed up for the weight loss program.  One of the best life choices I have ever made.  I have already lost 34 pounds in 8 weeks!  This journey has just begun but I couldn't be more excited and happy.  Leslie of The Stop Clinic is amazing.  She is warm, kind, compassionate, an excellent listener, follows up, extremely supportive and a bright light of positivity.  I couldn't imagine a better experience and more successful weight loss program.  I can't wait to share updated weight loss photos in the weeks to come.
Stay tuned for updates as our weight loss journey continues!!!
Kitty
Clayton, North Carolina