Jennifer Oakley
, of Raleigh, NC began smoking as a teenager.
I started smoking when I was a junior in college.  At the beginning I wouldn't buy my own pack … I just bummed from whoever was smoking around me.  Bumming eventually lead to buying a pack a week at age 23 to a pack a day at age 35.  When I went and saw Leslie in September of 2014, I was wanting a cigarette (some days) every 15 minutes.  This, I knew, was becoming a serious problem.
Since my early 20's, I really tried quitting about 3 times.  I tried the e-cig, patch, and quitting cold turkey.  I made up my mind that the procedure Leslie was doing was gonna be my last resort.  If it didn't work for me, I was just gonna stop fighting the battle …
I am so proud to say that I have not smoked in the past 8 months.  The craziest part is: I cannot even stand to be around cigarettes at all anymore. I truly can't believe that I smoked as long as I did considering how I feel about them now. After leaving Leslie's office on day one, NOTHING made me want to light a cigarette.
Yes, I did and sometimes still do, have to fight back the urge of actually wanting to hold that cigarette while at social events but NOTHING makes me want to light it.  I am sure, eventually, that thought will go away, too.
My only regret is that I didn't quit sooner.  Leslie and the procedure she is doing has changed my life forever.  I cannot believe how much better I feel !
Thank you, Leslie!
Jennifer Oakley,
Raleigh, NC
Kem Arthur 
of Kernersville, NC stopped smoking after trying for 12 years !
I visited Leslie in January of 2011 after hearing about her STOP Clinic from a male coworker who stopped smoking with her help. It seemed like such an easy transition for him. I knew of his smoking habits and could not believe he was having such an easy transition. I had been trying to stop for 12 years !
Since my coworker worked outside, I assumed his smoking cessation process would be even harder than mine. As I observed him for several weeks, I noticed that he was not jittery or irritable. He made the whole process seem so easy! He explained Leslie's process.  He went through and shared that he never even used his third treatment. He felt he just did not need it. WOW ! I was amazed …
I immediately researched The STOP Clinic website and read Leslie's testimonials. I could tell that these people were also amazed at how this "new" procedure worked for them. I agree that the treatment is somewhat atypical, but so was hypnosis which I gave 2 separate tries. I scheduled an appointment with Leslie at age 51. I had smoked since age 15.
Previously, I tried to quit for at least 10 different times, using various methods. None worked for me. First, I used the Nicotine gum; then, the Nicotine patches; then, hypnosis, twice. Finally, I tried Chantix and had such a horrible experience that I went back to the Nicotine patches. Next, I went through a Smoking Cessation Program at work which was a waste of time.
Since my 30's, I have been trying to quit and nothing ever worked. I was always miserable during the process. I could not sleep; I could not concentrate on my work; I was irritable and frustrated. The only thing that made me feel better was to have a cigarette. So, I tried the "E-cigarettes" when they first came out … a very expensive product.
Looking at and admiring my successful coworker, I decided to give The STOP Clinic a try. I had tried everything else … why not give this method a try.
The experience was absolutely amazing for me. After the first treatment, I felt like I had not smoked for a very long time. My body and my mind were at a "different place" after my first treatment and visit with Leslie. I was expecting to have physical and mental "cravings. This did not happen. I returned 2 days later and had a second treatment for reinforcement. The second treatment made me feel even more secure with the transition. This feeling was totally unbelievable to me !
Previous attempts to stop smoking left me with horrible insomnia, obsessive thoughts of not smoking and a total lack of concentration while trying to focus on work. With my program at The STOP Clinic, I did not have those awful cravings to smoke, absolutely no insomnia and no lack of concentration !
I must add, I never told my family that I was planning to stop smoking in January, 2011. They had been so disappointed in me with my previous attempts to quit, I decided to keep this attempt a secret. It took about 2 weeks for them to notice that I was not slipping outside to smoke anymore. I was planning to wait a full month before I shared my success with anyone. I wanted to make sure I was free from this awful drug !
I am here to tell you … 5 years later, I am still smoke free and I owe it all to Leslie and her STOP Clinic. I know for a fact, I could not have done this by myself, addressing the physical part of the withdrawals. Whatever she does with her tools, is amazing. IT WORKS ! IT WORKS ! This process made my attempt to stop smoking the easiest I could have ever asked for.
Kem Arthur
Kernersville, North Carolina
Betty Brown
 of Kinston, NC stopped smoking after having COPD for 9 years.
Even though I love the feeling and relaxation of a shower, I used to dread getting into the shower.  I hung my oxygen mask close by on the towel rod so I could put it on, quickly.  During the showering process, I became exhausted!  Right after showering, I headed straight for the toilet to rest and put the oxygen mask back on so I could breathe, rest and get my energy back to walk to another room.
Last night, I did NOT get tired in the shower.  I stopped smoking 4 days ago and already have more energy.  You just don't know how good it feels to shower without feeling breathless.
Six years ago, in 2010, I had a heart attack.  Since 2006, I have suffered from COPD.
When I talked with Leslie Lyon at The STOP Clinic,  July 2015,  she told me she would help me stop smoking.  She also wanted to help me with my diet so I could feel better and have more energy.  My diet consisted mainly of fast foods and diet drinks.  Now, I am eating better foods and drinking water instead of soda.  Since working with Leslie, I have had no cigarettes, no sodas and no caffeine.
With the COPD, my chest used to hurt with severe pain.  Doing simple chores around the house like emptying the clothes dryer or doing dishes caused great discomfort.
Now, since I stopped smoking, I have NO pain in my chest.  Just after 3 days of stopping smoking, the chest pain left.  I can breathe deeper; I have more energy;  I can sleep through the night; and, "the elephant" that used to "sit on my chest" is GONE !
I used to use a nebulizer 4 times a day and an inhaler 4 times a day.  Since my first treatment, I have not used the nebulizer once.  I still use the inhaler about once per day if I get angry or stressed.  I am not sure I even need the inhaler any more since the chest pain is gone.  My Medical Doctor and Pulmonologist were really surprised!
If I had known I could feel so good (even though I still have COPD), I would have stopped smoking years ago!
Kinston, North Carolina
Gary and Sandy Cooper
 of Kenly, NC stopped smoking 15 years ago and had digestive issues, respectively.
Fifteen years ago, I came to The STOP Clinic to stop smoking after trying everything there was possible for ten years!
This program provided everything I needed to help me stop smoking … counseling, behavior modification, aides and the electrical acupuncture treatment that took away the cravings.  After the treatment (having smoked for 20+ years), I still thought about smoking, but the thought did not linger for more than a few seconds.  During the follow-up visits, I received the electrical acupuncture treatments to reinforce my success.
I would never go back to smoking again.  Today, when I see people smoking, I feel sorry for them and remember how bad the addiction used to be for me.
This year, 2015, I decided to share The STOP Clinic with my wife, Sandy.  She was having digestive issues and desperately wanted to lose some weight.  With Leslie's help, Sandy learned which foods to eat to correct her digestive problems and aid in her weight loss.  Surprisingly, they were both the same!  Sandy continues to eat well, lose weight and feels more energy now that her food is digesting properly.
We are both excited about our progress and successes at The STOP Clinic.  Sandy said, We both learned how to eat right and what we should avoid.  We both eat better now!"
Over the years, I have referred many people to see Leslie.  We are two of her supporters !
Gary and Sandy Cooper
Kenly, NC
Justin Verlinger
 of Fayetteville stopped smoking and refers many friends!
I haven't had a cigarette in about 5 years now, my very last one was in the parking lot of The STOP Clinic.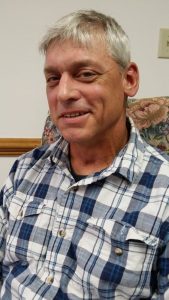 I was skeptical, unhappy about the cost of cigarettes, and anxious all at the same time. I had tried quitting many times, using every method out there… nothing really worked, and I failed.
We found Leslie, gave a visit to The STOP Clinic, and that was it. More than I ever expected, Leslie works with you, not just for my horrible smoking habit, but my over all health, mind and body. I have never smoked again… most importantly, I don't want to.  Going with this program was the smartest decision I have ever made, I can't thank her enough.
If you want to quit smoking, don't waist another dime on cigarettes. Go to this clinic, work with Leslie, you will be free of the carcinogens and poison of smoking. Plus her helpful healthy eating tips and occasional recipes are outstanding.
I have seen a 100 percent success rate; every person I have recommended is now smoke free.
It's more than just smoking, it will help rescue your life.
Thank you Leslie… You are AWESOME !!
Justin Verlinger
Fayetteville, NC
Mary Lou Gooden 
stopped smoking, reduced diabetic symptoms and had bronchitis once in 10 years!
Hi Leslie!
Several of my relatives went to The STOP Clinic to stop smoking, so 10 years ago, 2002, I went to this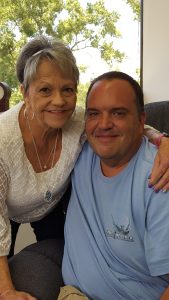 clinic and I have not smoked since. Next week, my son and his wife are going and I am excited for them!
After stopping smoking, my diabetic symptoms are less severe. My blood sugar dropped from 9 to 6.
I had bronchitis only one time in the past 10 years and I used to have bronchitis 2 times a year!
I feel cleaner, have more energy, more time to do what I want to do and I feel like I have never smoked before.
If you want to stop smoking, this is the way to do it.
Mary Lou Gooden
Bladenboro, NC
Joseph Gooden
 and wife, 
Tiffany
 stopped smoking and are running marathons !
My wife and I went to the smoking clinic almost a month ago and WOW never knew how life would be so good. I left there as a changed man … never wanted a cigarette again. Now, the smell of one is awful.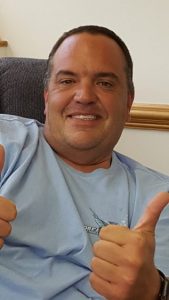 Several years ago, I lost a lot of weight and used running as one of the tools to lose it. When I smoked, I could not run 3 miles without stopping every few minutes because I could not breathe.
A couple of days ago I ran a half marathon 13.2 miles in Myrtle Beach, SC. During the marathon, I never slowed down and had NO issue with my breathing … I thank God that I made the right choice to see Leslie!
In 3 weeks, I am running another half marathon.  My wife, is training for a 10K and will run with me.

Thanks a lot, Leslie !
Joseph Gooden
Dublin, NC
Melinda Brisson
 of Dublin, NC stopped smoking for 8 year old son.
In 2005, my 8 year old son came to me sobbing "Mama, please stop smoking.  Don't you want to be here to see your grandchildren?"  He had never said anything to me about smoking until this moment but his dad had died suddenly the previous year from a heart attack at the age of 38.  Although, I didn't want to quit, I knew I had to.  I was a 30 year smoker, smoking almost 2 packs a day.
Previously, I worked with 4 nurses that had all "somehow" successfully quit, so I called to see how they did it.   They had all been to The STOP Clinic in Cary.  I called, made an appointment and Leslie gave me the preparation    exercises to start her program.
I smoked my last cigarette the night before I went for my first treatment.  My first session was on a Wednesday afternoon.  On Saturday, I realized that I had not even thought about a cigarette.  Sunday, I started getting a little anxious but went for the second session on Monday.  After that, I would think about a cigarette about once every week or two.  The thought would last just a few fleeting seconds.  Within a couple of months,  I hardly thought of a cigarette and I knew that smoking was a thing of the past for me.
It has now been over 10 years and I can truly say, it was almost easy to quit smoking, especially, compared to the previous methods I had tried several times before.  I contribute my success to The STOP Clinic.  Thank you , Leslie.  Quitting smoking has added tremendously to my quality of life.
Melinda Brisson
Dublin, North Carolina
Cae Emerson
, of Wilmington, NC stopped smoking 20 years ago !
Dear Leslie,
Hardly a day has passed in the last 20 years that I haven't thought of you, and thanked God for bringing you into my life.  If you can remember, I was a 3-pack a day smoker for almost 30 years before I met you.  Your program was the easiest thing I've ever done. I had no desire to quit smoking, I just knew I needed to.
While looking through some of your testimonials, I see others felt it was the easiest thing they had ever done … no shakes or withdrawals …  just like they had never smoked before.  I thought,  "This is what I want — no work, no withdrawal"!  And darn it … it worked!!  I had no thoughts of smoking, no hand tremors, it was like someone had erased the blackboard with everything to do with cigarettes.  I've never had a puff, or a craving for one since undergoing your treatment program in 1993.
I feel like you gave me my life back.  I can remember the chronic sore throats and sinus infections, colds, huffing and puffing, going up stairs  —  among other things.  So, I feel like you gave me a new lease on life through the dynamics of your program and saved my health from deteriorating — and did the same for the 20+ friends I referred to you, too.  All of them quit and have stayed off that nasty habit, too.
Thank you, Leslie, for renewing my health.
Cae Emerson,
Wilmington, NC
Joe Hannon, 
of Goldston, NC was addicted to Cigarettes for more than 45 years.
One day while playing poker on a computer website, a lady mentioned that she stopped smoking with a laser treatment. The next day I began searching and The STOP Clinic came up on the first page of my search. I called Leslie Lyon and made an appointment.
I asked my pulmonary specialist what he thought about the program and he said, "It's probably just a gimmick similar to snake oil." My general practitioner, Dr. Marcia Ballard, encouraged me to attend the program because she had already tried every method under the sun to help me quit!
After smoking for 45+ years, I have to admit, I was a bit skeptical, too. After the first treatment, I stopped smoking and could not believe it. My wife still smokes and I am hoping she will want to stop, too.
Last week, I went for a follow-up physical with Dr. Ballard and she was truly surprised and impressed that I was not smoking any more. For years, I had been on medication forRaynaud's disease (a condition where your fingers, toes and extremities go numb and turn blue). Dr. Ballard said I didn't need the medication any more. The color is coming back in my skin, especially in my face.
Leslie wanted me to have blood work done so Dr. Ballard could see the changes in my blood. (My insurance company says I have to wait several months because I am not due for blood work at this time.) I am eating better and drinking more water. Dr. Ballard wants brochures to share with her other clients who have battled this powerful addiction like I have.
I am happy that I found this program when I did.
Joe Hannon
Goldston, NC
Rhonda Heard 
from Raeford, NC smoked for 20+ years.
I find it hard to know where to begin in this testimonial; this program has given me so much to be thankful for.
I smoked for 20+ years. Being a strong-willed single parent, smoking was a way to take a break from everything. My biggest motivation to stop smoking was actually the expense of smoking a pack a day.
On my first visit, I arrived with a skeptical outlook. Simply put, after the very first treatment, the cravings were gone and I lost all desire for a cigarette!!!
I think the key  to my success was following Leslie's advice (as described in the detailed behavior modification exercises she presents prior to attending the program).   Being an athletic person all my life,  I chose to replace my smoking habit with a habit that gave me the same kind of rush …  I chose exercise.   I started with walking, then joined the local YMCA and have been going to classes ever since.  I needed this type of exercise as a stress reliever.
I have found myself in quite a few stressful situations, but the thought of a cigarette didn't even enter my mind. It has been almost four months now and I have stopped counting how long it has been since I had a cigarette. One day I just decided to stop counting because I realized that I am now a nonsmoker.
Now, I see people who smoke and I marvel how it feels to look at them and realize that smoking was during a different phase of my life. It truly is weird, but a really, really good weird. It's like looking back on my childhood.
This process works!!!!   If you want to quit, this is the way to go….worth every penny!!!!
I can't express my appreciation to Leslie enough for giving me my life back. Thank you Leslie.
Rhonda Heard
Raeford, NC
Sylvia Bird 
was addicted to Cigarettes for over 40 years and suffered from severe, debilitating back pain.
I came to The STOP Clinic to stop smoking and got more than I paid for!
I was waiting to share this information with you … just in case …   I was probably just a little bit of a Doubting Thomas  [smiling].
I had back problems for a lot years.  My back would get really sore and start trying to "grab" and finally "go out", leaving me with excruciating pain with weeks of lying around.  It was too painful to even get up and go to the bathroom!
During the work week, my husband would  leave work, come home during the day to help me eat and go to the bathroom.  It would only take the slightest wrong movement to throw my back completely out!
During my last visit with you, I told you my back had been hurting that week and was trying to "go out".   You asked, "Do you want me to give you a treatment for your back pain and add some magnetic technology to your back?
When I left your office that day I was thinking, "My back is not hurting !!!".    However, being a bit of a "Doubting Thomas" that I am,  I thought,  " I wonder how long it will be before it starts hurting again … I hope it doesn't start again".  I went on the rest of day and the next few days and there was still no pain !!!.  I told my husband that my back pain was gone and how amazing this was to me!
It has been 37  days with no pain or without trying to "grab".  I have to tell you that the treatment and the magnets worked!!!!!   I am not really a doubting Thomas, I just wanted to be sure before I said anything [really big smile here]. Thanks so much!!!
It seems wonderful to be pain free and the ability to enjoy family and friends like I used to.  My husband said, "I have not seen you this happy in a very long time"!
My nicotine addiction is gone; my back pain is gone and other things are definitely improving.  My joints are not swelling as much; legs and muscle pain is much less.   I am still working on the dietary changes that you suggested for me.
I am no longer a "Doubting Thomas".  I know that when I do make the changes you suggested, I will be completely pain free.  I do not want the old pain to return!
Sylvia Bird
Garner, NC
Referred by Dr. Charles Mann, ENT
Brian Maderos
 of The Villages in Florida was addicted to smoking for 45 years.
"My wife, Judie, was addicted too, but not as badly as I.  She encouraged me, as did my cousin Jo, to partake in The STOP Clinic's Smoking Treatment Sessions.  So Judie and I went to Cary, NC.
I went, but I really did not want to submit even to the possibility of quitting smoking.  I reluctantly pacified my wife and met the lady who changed our lives,  YES, Leslie Lyon.   With her patient help and leading us through the process, Judie and I gave each other a solemn promise to never smoke again.
We followed the procedure that Leslie gave to us.  That was in November, 2004. Neither of us have smoked since almost 14 years ago.  Never had an inkling to ever start again.
Both Judie and I have personally apologized to all of our family and friends for being so "stinky".  I thank, Jo, my cousin, my wife Judie and most of all, Leslie for standing by us and seeing us through our trials."
Brian Maderos
The Villages, Florida
Nancy Neighbors 
was an addicted, "Die Hard" Smoker for 48 years with Chronic Pain
After smoking for 48 years, I found The STOP Clinic.
I was having sharp shoulder pain and sciatic pain in my back and leg. For the previous 2 years, I had chiropractic help on a weekly basis. I hurt so bad, I could not lay on my back.
Since I was a "die hard" and addicted smoker", I chose the combination, smoking and food programs. I knew I needed some serious help.
When I signed up, I did not realize the treatments would help with my chronic pain. Leslie mentioned that my pain might go away, but she did not promise.
During the treatments, I could feel the pain leaving my body.
Every night before bed, I would worry and wonder when the sharp pain would wake me up. Each morning, I woke up and thought, "When is it going to start hurting again?" The pain never came back.
After my second treatment the pain was completely gone and I felt like I could "run a marathon".
I had no nicotine cravings after the first time I left your office. This "blows me away". There may be a thought … but there was NO craving.
I feel this was a miracle that I found you. I feel as though I have never smoked and I can't believe my chronic pain is gone. I am glad my friends are coming in to work with you, too.
Nancy Neighbors
Garner, NC
Glen Gullie 
of Raleigh, North Carolina was a former smoker with multiple health problems for 45 years.
Prior to meeting Leslie Lyon at The STOP Clinic, I was having a horrible problem with circulation and breathing. One of the first things she said to me was, "You have a little whistle when you exhale." [smiles] When I tried to walk a block, it would kill my legs. Now, I am walking 2 miles every day!
I hated water and I hated cigarettes even more. Two years ago, I had an Aorta Bypass and stopped smoking, butswitched to cigars, instead. Then, I hated the cigar habit, the smell and the way it made me feel.
Because of my cigar habit and my poor eating habits, I decided to sign up for The STOP Clinic's combination program to work on my nicotine addiction and learn ways to help my body heal … and boy, am I glad I did ! After the first treatment, I had not one craving. Yes, I thought about it, but the thought only lasted for about a minute. Leslie gave me tools to get past the thoughts and now 1.5 months later, I rarely think about the cigars and the diet I used to enjoy.
Prior to taking part in The STOP Clinic's program, I felt like a "cat with 9 lives". I survived 7 back operations, kidney cancer, bird fungus and an aortic aneurysm and bypass surgery… but I had no energy, whatsoever.
After committing to working with Leslie Lyon and her program, I now feel like a different person … and I started feeling this way about 6 days into the program!   (With the rapid detox treatments, everything happens really fast!)  Now, when I get up in the morning, I feel light on my feet, right away. I used to drag myself out of the bed and fill myself with Excedrin, nicotine and pots of coffee to get through the day.
My back ached all the time from the 7 back surgeries.  For years, I was going to the chiropractor every Monday.  Once I began The STOP Clinic's program, my back stopped hurting and I no longer have to the the 2-4 Excedrin tablets, daily.  This is a huge accomplishment and I still can hardly believe my back no longer "catches" and hurts.
Before 15 days into my program, I began walking 2 miles every day and alternating water aerobics with upper body weight lifting to supplement the walking regime. Now, I feel like "I have a new lease on life".  From my new "diet", I had to do something to burn off all this new energy!
Believe it or not, I even look forward to breakfast, which I used to dismiss because I had my cigars and pots of coffee. Now, I look forward to some delicious food at 7:00 andcontinue to join my male buddies for breakfast at 8:30 each morning at our local breakfast place.
Leslie taught me how to make better food choices that energize me and give me strength, as well. I feel a sense of ownership and pride at the foods I am preparing in the kitchen. Prior to my program, I never made anything to eat and never tasted spinach or pineapple!  (I love some of Leslie's recipes!)
I don't know what Leslie did to me to change the way I look at life and food, but I am glad she did. Everyone compliments me now on my looks and skin color. My male friends are even making fun of me and calling me Glen Lelanne (referring to Jack Lelanne, the juicer man). I feel so much more alive, I enjoy their comments.  Oh, and I forgot to mention, I am losing weight at an average of 2-3 pounds a week.
Now, I am looking forward to March 20, 2013 when I have my first physical since I have been on The STOP Clinic's Program.  I can hardly wait to see the results of my blood test and the change in the numbers.  With the way I feel, there has to be a drastic change with the test results from before.  Stay tuned for later reports!
Thank you, Leslie. I am sharing these comments and feelings so other people can know that they can feel better, too.
Glen Gullie
Raleigh, North Carolina
Diana Falomir
 from Cancun, Mexico tried to stop smoking several times, without success prior to her visits at The STOP Clinic.
Hola! Soy Diana Falomir, mexicana. Fumadora (ahora ex fumadora) de hace 15 años. Hace tiempo ya la idea de dejar de fumar rondaba ya por mi cabeza, cada vez con mas frecuencia. ¿Razones? Varias, entre ellas el sentir el rechazo de muchas personas, mi salud, etc.
Me parece increíble el hecho de leer en las mismas cajetillas todas las substancias tóxicas y venenosas y sus efectos en nuestro cuerpo… ¡Y pasarlas por alto! En fin. He tenido ya varios intentos de dejar de fumar, nunca pasaron de 1 semana… pasada la semana recomenzaba fumando solo 1 diario… luego 2 hasta rendirme, y recaer. Y en el fondo porque en cada uno de esos intentos realmente sentía que me estaba privando de algo, sufría en esos momentos de abstinencia.
Buscando en internet métodos que me ayudaran a dejar de fumar (anteriormente probé los parches) me encontré con el laser, mas no encontré aquí en Cary, pero si encontré STOPCLINIC, y dado que un buen amigo (fuerte fumador que se pensó sin remedio) dejó de fumar a través de la acupuntura pues decidí probarlo y darme otra oportunidad y probar el metodo de stop clinic.
Si ya tu decisión de dejar de fumar está clara y tomada… ¡esto es para ti! Esta vez dejé de fumar SIN el sufrimiento que sentí en ocasiones pasadas, si en algún momento me llega el pensamiento, me es fácil apartarlo de mi mente. Me ayudó bastante y ya llevo casi un mes sin un solo cigarro y la verdad es que ni lo extraño, hoy incluso pasé por donde fumaban y hasta me pareció desagradable el aroma (que antes me encantaba)
De todas las veces que dejé de fumar, nunca lo sentí así, me alegro de haber buscado un método para apoyar mi decisión y hacer mi proceso más fácil.
Quiero agradecer muchísimo a Leslie que desde la primera llamada ha sido muy atenta y amable, me la pasee muy bien en cada cita, es muy agradable y se encargó de hacerme sentir cómoda y segura. Incluso nos divertimos en todas las citas.
Me siento feliz y ya hasta la sensación de "me falta algo" cuando no tengo nada que hacer y donde antes regularmente fumaba…. ¡Se terminó! Le dije adiós a mi adicción y STOPCLINIC me ayudó a mantener esa decisión firme, y sobre todo más fácil, SIN SUFRIR.
Diana Falomir
Cancun, Mexico
Bob Mullner  suffered most of his adult life as a smoker, from depression and anxiety.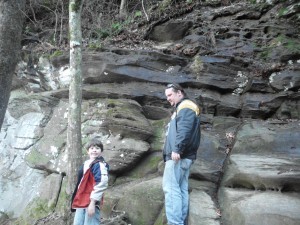 I came to the S.T.O.P. Clinic to give up smoking. Little did I know that I was embarking on a journey that would change my life. For my entire adult life, I have struggled with agonizing depression and a severe anxiety disorder. Because of the depression, I constantly felt sluggish, lethargic, low energy, nervous, and I could hardly sleep, even with the aid of prescription medicine. I'd been to numerous doctors and tried medication after medication, coupled with talk therapy. Nothing seemed to work. For years I suffered, and self medicated with addictions like alcohol and nicotine. My life was miserable and I didn't know what to do to change it.
It was then that I came to The STOP Clinic, and met Leslie. She not only helped me to become addiction free, she taught me the vital importance of dietary nutrition to maintain a healthy, well balanced mind and body. I was blown away when the very first night after the first treatment, I went to sleep effortlessly and had the most rejuvenating, recuperative rest I had experienced since childhood. Leslie's comment was, "It's your first night without stimulants in your system!" I lost 4 pounds in the first 4 days. Within the first week, my doctor began telling me that I simply 'looked' better than he had ever seen me, and family members were commenting on how they could tell a difference in my mood, and that even my skin tone and color had changed and taken on a healthy, pinkish hue.
Before the program, my diet consisted largely of microwave dinners and fast food. Leslie taught me about the damage that is done by ingesting 'junk' and nutritionally empty foods that put fat and parasites into the bloodstream. I did not understand that foods are the basic building blocks of our bodies, and that our health begins with the things that we choose to eat and drink. She taught me that food is the body's fuel, and how it 'runs' depends on what you put in it. Once I was willing to make the change from artificial energy from stimulants to natural energy from 'living' food, the results were immediately apparent. Before, I was giving my body dirty, low test gasoline to run on, so how could I expect it to drive like a Ferrari? Leslie's program will make you feel as though you've filled up on jet fuel – After a few weeks, I wrote an email message about my daily exercise routine, here is the actual email:
"Just in the last few days I have noticed a change in energy. When walking, I usually at some point during the 30 minute haul make a push at the hardest, strenuous pace I can keep up without switching to running, most of the time I can hold it for about 3 or 4 minutes, then I get winded and my legs get rubbery. I decided to try it out today and could only shake my head and grin as I pushed past the halfway point (fifteen minutes) and came halfway up the final hill which is about 3/4 of the entire 30 minute circuit – before I had to back off and slow down. So, that is somewhere in the range of quadruple what I am usually capable of… I'd say that's a good bit of difference in not only energy but also endurance!"
Leslie's program is revolutionary, there is nothing else like it that I've seen. It is all natural, and requires no drugs or medication. Anyone can do this program. It is amazing how the body's healing properties become 'supercharged' by eating the 'living' foods and cutting out the nasty things that cause the body to feel heavy and slow. Leslie's program truly has helped me in a way that nothing else has, it taught me the difference between filling up on junk foods just to make the stomach feel full, and giving the body the kind of fuel that it needs, the kind that nature intended. I tell every family member and friend about these life changes and how this can work for them too.
I am writing this testimony because I want others to know they don't have to feel lethargic, weighed down, tired and depressed, like I did. I did not realize the harm I was causing myself by putting the equivalent of nutritional garbage into my body, but now that I do, I will never go back. The program works, and Leslie's compassionate spirit and positive, uplifting energy go hand in hand with the healing and balancing she teaches.The only regret you will have about the program is that you didn't discover it sooner. Big thanks to Leslie and The STOP Clinic for opening my eyes, changing my perspective, and teaching me the essentials I needed for tearing down my boundaries, and reaching my goals. Thank you!
Bob Mullner
Fuquay Varina, NC
Bruce Grant of Kernersville, NC suffered from Polycythemia, nicotine addiction and endured Therapeutic Phlebotomy Treatments.I am a 44 year old male and had smoked a pack of cigarettes a day since I was 19 years old. Like most people, I took my health for granted.
I tried every method to stop smoking, failing miserably, only to pick the cigarettes right back up. I knew I had to do something.
My wife, Debi, signed us up for the program at The STOP Clinic and I was very skeptical. I do not exaggerate when I say the program was instant success for us. I can confidently say, "Now I am a non-smoker and have been since the day of my first appointment!"
Our smoking cessation is NOT the most remarkable and shocking "adventure" of the program. After 10 days of beginning The STOP Clinic's detoxification program, all of my numbers came back into normal, healthy range!
Seven years ago, I was diagnosed with Polycythemia vera, a rare blood disease and disorder of the bone marrow that causes your body to over produce red and white blood cells and platelets.
In 2005, my medical doctor sent me to an oncologist for treatment of the Polycythemia. For 7 years, they both warned me and insisted that I stop smoking. "You are playing with fire!"
Polycythemia greatly increases your chances of heart attack, stroke and heart failure,due to the strain on the heart caused from the increased thickening of your blood.
There is no Polycythemia cure. The most common treatment is Therapeutic Phlebotomy(once known as "blood-letting"), for the purpose of reducing the blood's thickness and blood cell count to prevent excessive thickness and clotting of the blood.
One unit of blood (about 1 pint) is removed weekly until the hematocrit level is less than 50. Therapy is continued as needed. Occasionally, chemotherapy may be given to reduce the number of red blood cells made by the bone marrow.
Personally, I needed and received this treatment from 2 weeks to 2 month intervals, depending on the severity of my blood count.
After 10 days of beginning The STOP Clinic's detoxification program, my numbers came back into normal, healthy range!
My medical doctor and my oncologist were in shock and wanted more information on The STOP Clinic's program and procedures.
Best of all, my oncologist informed me that I didn't need to come back for 6 months. I had never gone this long without a blood test in 7 years! Now … I was in shock and happy at the same time.
My numbers came into normal range and are still improving:
| | | | |
| --- | --- | --- | --- |
| | Prior to Visit | After Visit | Normal |
| White Blood Count | 17.9 | 9.6 | 4.0-10.5 |
| Red Blood Count | 12.0 | 5.14 | 4.10-5.60 |
| Hemoglobin | 17.9 | 15.7 | 12.5-17.0 |
| Hematocrit | 51.7 | 46.4 | 36.0-50.0 |
| Oxygen Levels | 95 % | 99 % | — |
| Weight Loss | — | 9.6 lbs. | — |
I am curious to test my cholesterol numbers. I already feel they have improved.
According to medical research, there is no cure for Polycythemia.
My numbers have changed, I know I am healing and I already feel like a different person. I feel calm, relaxed and now hardly anything bothers me. I was even surprised that I hold no emotional attachment to the cigarettes that I was consuming for 25 years.
The combination of the smoking cessation program and the detox program produced the results I could not achieve in the past.
When I signed up to stop smoking, I had no idea the symptoms of Polycythemia would disappear. I, along with my medical doctor and oncologist, am amazed and shocked.
With the changes in my life and the successes I have achieved, I highly recommend this program to others.
Bruce Grant
Kernersville, NC
Harold Yon
 of Raleigh, NC, addicted to Kool Filter Kings.
It was almost seven years ago that I had my last "KOOL FILTER KING" after seeing Leslie Lyon at The STOP Clinic. I went from over two packs a day to zero after my first visit.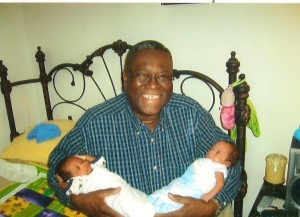 I had sudden, instantaneous thoughts about lighting up for a while, but the thoughts became weaker and further apart until they were completely gone and I had no more desire to smoke. My nicotine addiction was gone!!
The benefits of being smoke-free are countless … It's easier to pray, so I can have a better relationship with God; my home smells better; my clothes smell better; I feel better … and the list goes on and on.
I thank God for Leslie Lyon and I thank her for having presented herself to such a worthy cause and for helping me to overcome an enormous obstacle in my life.
Now my grandchildren won't grow up watching Papa smoke.
Harold L. Yon
Raleigh, North Carolina
Jack Huestess 
of Bladenboro, NC was addicted to Cigarettes, Mt. Dews and BC Powders!
"For 40 years, I had a habit of drinking 5 or 6 Mt. Dews, 5 or 6 BC powders (because of back pain) and a pack of cigarettes every day !
For the past year, I've had trouble breathing, no energy and a sense of my health spiraling downward. For 10 to 15 minutes after I smoked a cigarette, I could not breathe and my coughing got worse and worse. I had to quit smoking.
Now, I have stopped smoking, stopped all caffeine as well as the BC powders!Surprisingly, I had no headaches. My energy came back after 2 days and I feel better than I have in a very long time."
Jack Huestess
(former tobacco farmer)
Bladenboro, NC
Tony Avrette
 of Fayetteville, NC stopped smoking after 30+ years.
I'm from Fayetteville, NC and like others have smoked for 30 plus years. I also am obese with high blood pressure. I have tried to quit smoking by going "cold turkey", using the patch, using gum. All were useless…
My brother, David, told me about The STOP Clinic and what it had done for him. So I said it was worth a try. After the first visit I have never had the desire to smoke again. I have had to break the habits like always lighting up when I got in the truck or after eating anything, but the desire has not been there since the first treatment.
It has been 5 weeks and I am smoke free and have lost 20 pounds at the same time!
My wife is extremely diabetic and she has started The STOP Clinic's weight loss program.She has been so successful that her doctor has had to reduce the insulin that she is taking every day.
My advice for anyone wanting to get control of their life is to try The STOP Clinic. Leslie will help you get control of your life instead of other things controlling you.
Tony Avrette
Fayetteville, NC
Doreen Hook 
of Creedmoor, NC was addicted to Cigarettes for 44 years.
I have smoked 44 years and never thought I could do it and have tried many times to stop. This program gave me the strength to stay focused and gave me coping skills and ideas of how to deal with the thoughts.
I think this program is worth a million dollars if it can get me to stop. Leslie also helped me work on not gaining weight and so far, have not gained a pound, even after 21 days!
It is so good to have my life back without the constrictions cigarettes had on me. I get more done at work as I don't have to run outside to smoke, I don't have to leave the security area at an airport to go out and smoke and possibly miss my flight for a smoke and I smell so good now!
I can't wait to have my yearly physical and see what difference it has made in my blood work and lung capacity. I highly recommend this program!!
Doreen Hook
Creedmoor, NC
Dee Nott from Fayetteville, NC stopped smoking after 20 years!
My name is Dee Nott, own my own internet marketing business in Hope Mills North Carolina.
I was a closet smoker for almost 20 years getting up to smoking a pack a day. If you are a closet smoker you know that trying to closet smoke a pack a day means you are choosing to hide away from other people for fear that they will discover your horrible secret.
I didn't decide to quit just because of the health reasons, my reasons had more to do with getting caught! I needed to get out in front of more people one on one to grow my business and my fear of them finding out I was a smoker was actually stopping me from going out!
I've quit "cold turkey" too many times to count….I did not want to drag the process out by using expensive and dangerous drugs. A friend of mine told me about a laser treatment he had done years back and how (after smoking 2 packs a day for 20 some odd years) he walked away a non smoker and 5 years later he was telling me about it.
Then I found The STOP Clinic in Cary NC. After talking to Leslie Lyon over the phone, I liked that she treated the mental as well as the physical side of the addiction. She also offered a Group Session that I was very excited about. I packed up a few friends and headed up to our first treatment!
I was done after one treatment. We learned a lot from Leslie and she was there for each of us. Three months later, I don't crave cigarettes, any passing thoughts are just that…passing. I don't feel the need to smoke anymore. I am a Non Smoker!
My best advice is this…don't drag out the process…
Call The STOP Clinic and get this over in One Day!
Dee Nott
Hope Mills, NC
Minc Williams-Bumgarner
 smoked Cigarettes for 38 years.
I smoked a pack of cigarettes for 38 years straight and tried everything to quit but when I would quit in the past, I would miss smoking so much that I'd ruin my chances to stop permanently.
I saw Leslie in Raleigh and had the treatment and from that moment, I relaxed and became a non-smoker! I didn't suffer from cravings. I didn't envy smokers.  I did not suffer at all and am getting healthier and healthier everyday now!
With love,
Minc from Mountainview,
Hickory, North Carolina
Etienne Wolmarans
 of South Africa stopped smoking easily.
I quit smoking a few times before and found it very difficult each time.
Even though I thought this program would make it easier, I was truly amazed by HOW easy it made it. I had virtually zero cravings, and now after about 5 weeks, surrounded by smokers in my daily life, I have NO need to join them.
Leslie has changed something for me. Thank you !!
Etienne Wolmarans
South Africa
David Largen
 of Kernersville, NC smoked 3 1/2 packs a day!
I had been smoking since I was sixteen, usually a pack or two a day. When my mom got sick in 2004, I found myself smoking three and a half packs a day. I tried everything to quit but nothing seemed to work.
I will always remember how relaxed you made me feel at my appointment. That was in July 2010. And I am proud to say that I have not had a craving since. And this past year has been a very emotional year with the loss of my Dad and other losses. But the thought of smoking never entered my mind.
Thank-you for giving me my life back.
David Largen
Kernersville, NC
Chris McMichael
 of Elizabethtown, NC is grateful to be a non-smoker!
Hi Leslie,
I have been meaning to send you a message for some time to thank you again for helping me stop smoking.
It has been almost 2 years and I can't thank you enough.
I have been giving out your name and website to many of our friends in hopes that they too can be helped in stopping smoking……again thank you very much.
Chris McMichael
Elizabethtown, NC
Steve Haas
 from Dickerson, Maryland stops smoking in January of 2010.
Hi Leslie-
Just a quick note to let you know as of midnight tonight I will have been without a cigarette for 4 months.
I obviously feel better and consider my visit to your clinic one of the most important things I have ever done.
I still think about smoking now and then, but it is really not anything compared to times in the past when I tried to quit. I do constantly remind myself that I cannot have even one cigarette and now think I finally believe it.
Hope all is well for you and look forward to updating you in the future about my continued success.
Thanks for your help.
Steve Haas
Dickerson, Maryland
Jon Hannam
 of Rockville, MD, a Kidney Transplant Patient and Ex-Smoker of 55 years!
I found out that I had kidney failure on Feb 25, 2011. Was in the hospital for a week. As soon as I got out I started dialysis. Three times a week for 4 hours/treatment. What a drag that was.
I got hooked up with probably the best transplant surgeon in the nation. My transplant coordinator said that I had to quit smoking three months before I could be considered for a transplant. I had smoked for 55 years at 2 packs/day. I loved it. Did not want to quit, but knew I had to.
Learned of the Stop Clinic from my wife's cousin who along with her sister were multiple pack/day smokers. They both had success at the clinic over 10 years ago !
As a matter of fact my mother-in-law sent me a brochure and a check to go to the clinic 10 years ago. I think I still have her check in my desk. Anyhow, my wife called her cousin and got Leslie's contact information.
I contacted her and got set-up for 10/4 – 10/6/2010. Had to go to dialysis in Durham on Mon 10/4 in the AM and drove to see Leslie that afternoon. Smoked my last cigarette as I exited my car to go to Leslie's office.
Haven't smoked since. I call it a miracle. Had my transplant on 02/21/11 and I feel great. Sent 3 friends from my golf club to the clinic and they had great success also. Highly recommend The STOP Clinic.
Jon Hannam
Rockville, Maryland
Nick Verses
 came from Boerve, Texas to stop smoking.
Hi Leslie,
Just a quick note to wish u all the best in 2012 … it's been 5 yrs since I quit smoking thanks to you and I've never felt better … Thank you !
Nick Verses
Boerve, Texas
Billy Morency
 of Raleigh, NC is excited about his smoking cessation !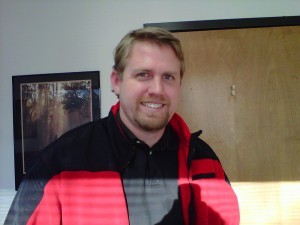 Leslie's program helped me quit smoking, a daunting task, but was easy to do with Leslie's help.
I recommend this service to everyone I know that smokes. When they are ready to quit, they need to go see The STOP Clinic!
Sincerely,
Billy Morency
Raleigh, NC
Tim Timberlake 
was addicted to Cigarettes for 44 years.
Hey Leslie,
Just wanted folks to know that I started smoking cigarettes on a regular basis at the age of 11.
When I was in my mid-fifties, I had an appointment with you (2/2005).
I stopped smoking that day. What other kind of evidence do folks need ?
Tim Timberlake
Roanoke Rapids, NC
Joseph Gooden
 of Dublin, NC is looking forward to going to The STOP Clinic.
My wife and I are going to the clinic Tuesday Feb 7th, 2012.
My mother, Mary Lou Gooden, has stopped for 16 years now and seeing these comments and testimonies lifts me up.
Thanks,
Joseph Gooden
Dublin, NC
[/vc_row